Continuamos con el Ferrari Lusso. Lo dejamos lacado con este buen aspecto:
We continue with the Ferrari Lusso. We leave it lacquered looking like this: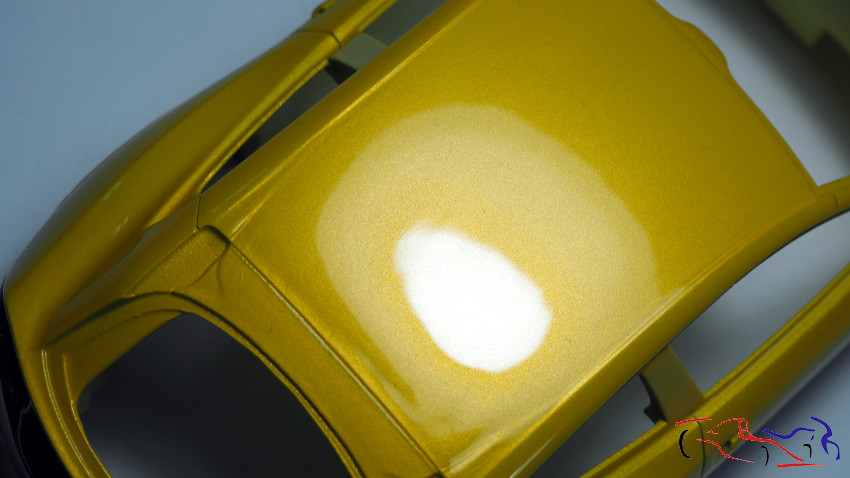 Pero aparecieron don pelos en el capó, y tuve que lijar porque eran muy profundos…
But there were a lot of hairs on the bonnet, and I had to sand them down because they were so deep….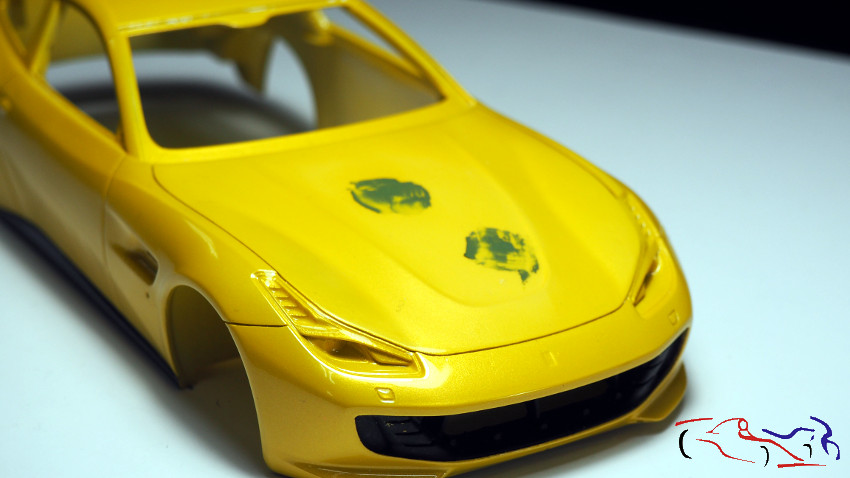 Después tuve proteger toda la carrocería excepto el capó para poder trabajar mejor sin estropear el resto. Pero hubo que enmasillar, lijar, imprimar….pero el problema se iba haciendo más grande. Incluso pinté de nuevo para ver qué tal quedaba, pero….
Then I had to protect all the bodywork except the bonnet to be able to work better without damaging the rest. But I had to putty, sand, prime….but the problem was getting bigger and bigger. I even repainted it to see how it looked, but….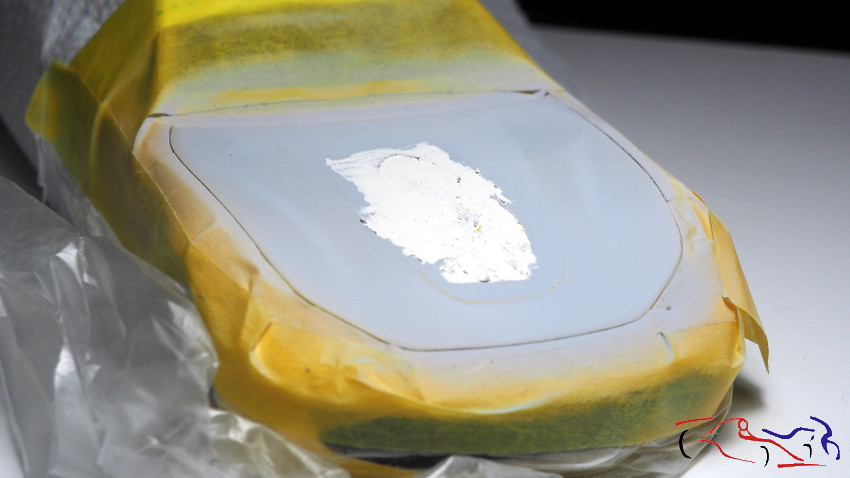 …al final, antes de crear un avión Ferrari, me decidí a empezar de nuevo, metiendo la carrocería en líquido de frenos!!!
…in the end, before creating a Ferrari aircraft, I decided to start all over again, dipping the bodywork in brake fluid!!!!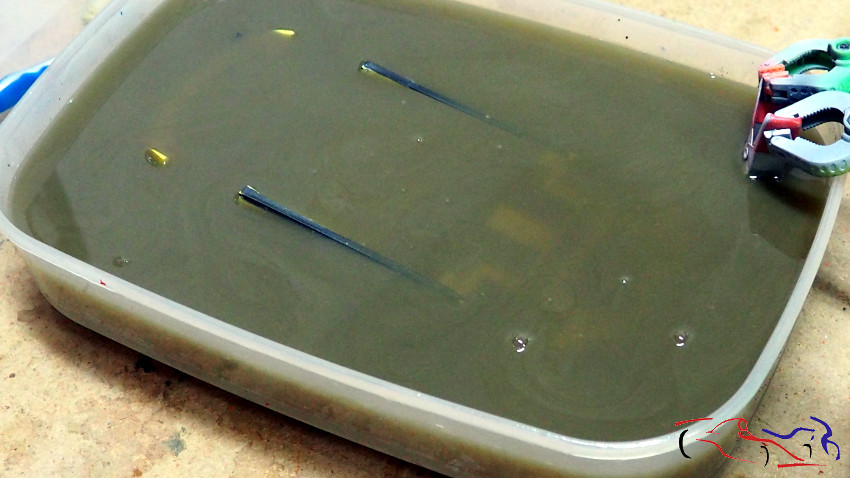 Estuvo unos días, y después se pudo quitar bien:
It was there for a few days, and then it was well removed: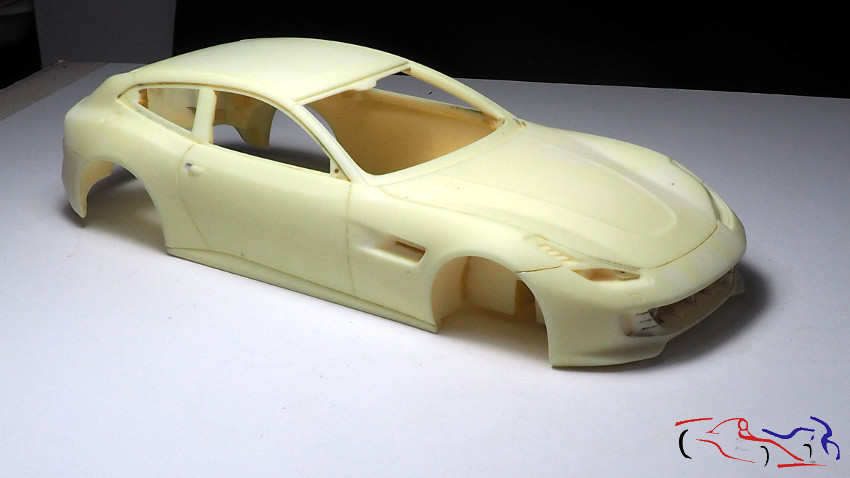 Cuando estuvo seco, repasé las líneas e imprimí con spray blanco de Tamiya:
When it was dry, I went over the lines and primed with Tamiya white spray: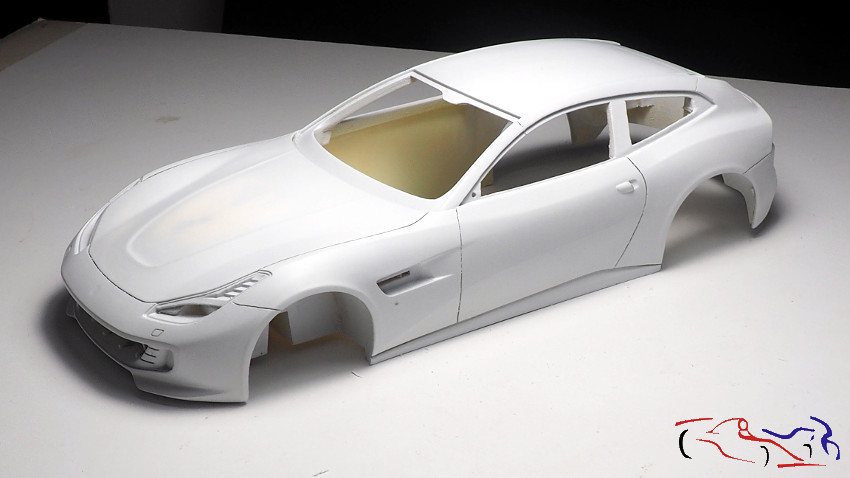 Y después, cambié la pintura, y utilicé tres capas de Giallio Modena de Zero Paints:
And then, I changed the paint, and used three coats of Giallio Modena from Zero Paints: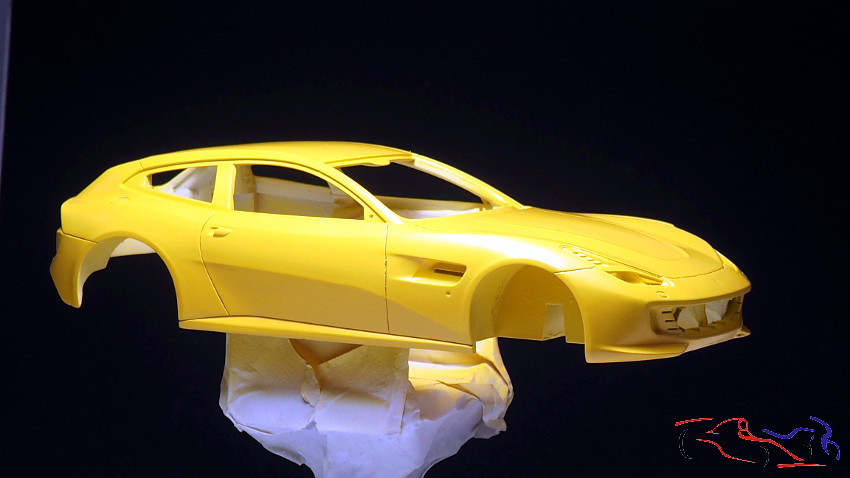 Al mismo tiempo que metía la carrocería en la piscina de liquido de frenos, también sumergí todo el interior, para eliminar la pintura negra, ya que decidí pintar el interior con la pintura Focus de interiores:
At the same time as I dipped the bodywork into the brake fluid pool, I also dipped the whole interior, to remove the black paint, as I decided to paint the interior with Focus interior paint: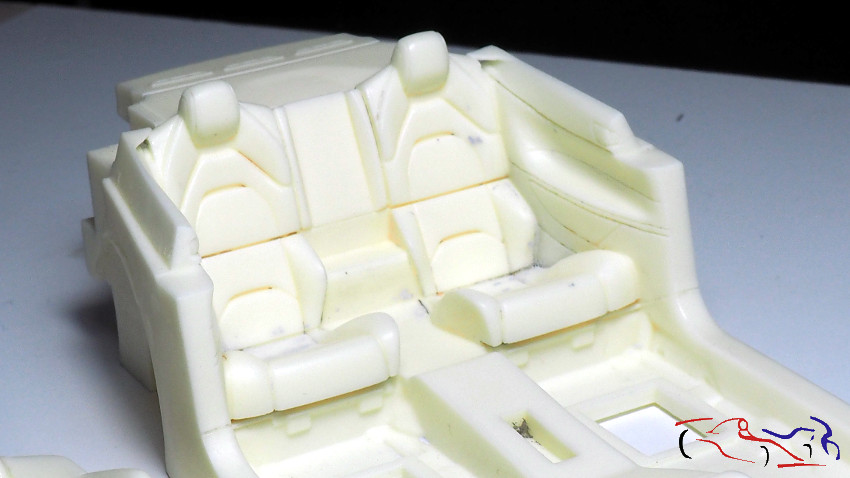 Y el primer paso fue imprimar con el color oscuro de Gravity:
And the first step was to prime with the dark Gravity colour: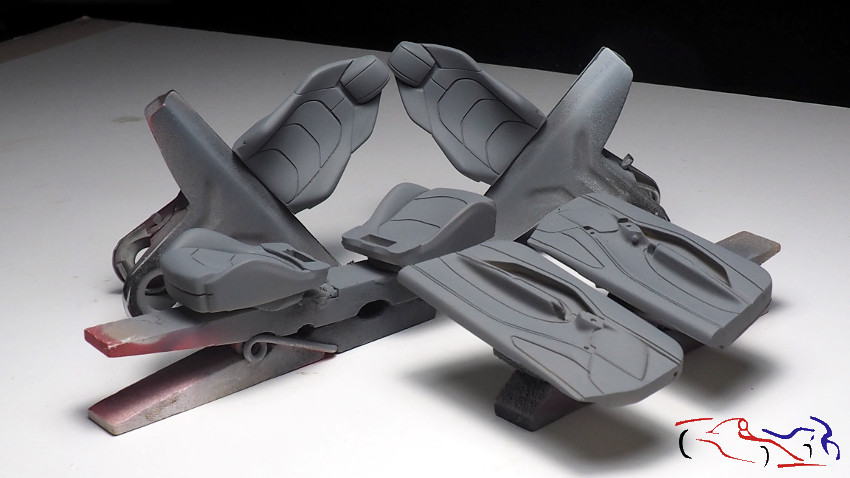 En la siguiente entrada, veréis como se pinta con estas nuevas pinturas!. Gracias por ver y comentar!
In the next post, you will see how to paint with these new paints! Thanks for watching and commenting!