Continuamos con el Renault 5 Turbo de Carlos Sainz. Esta es la foto que encabeza este hilo, con las calcas ya puestas:
We continue with the Renault 5 Turbo driven by Carlos Sainz. This is the photo that heads this thread, with the decals already placed: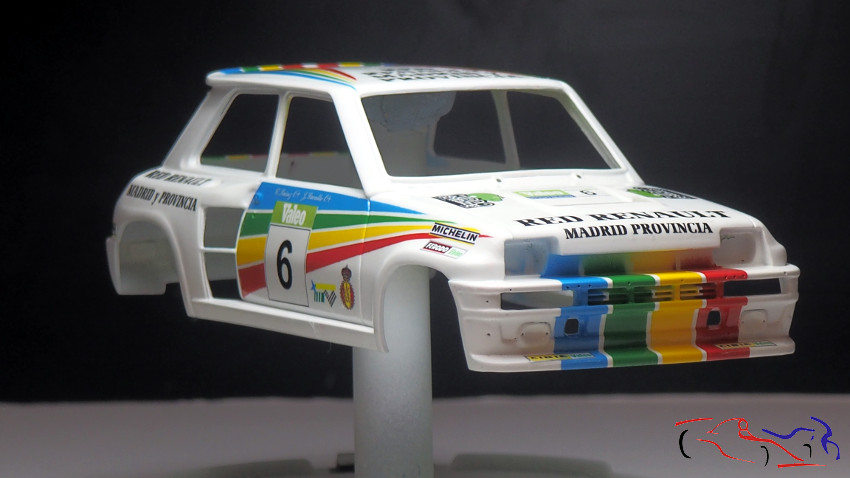 Pero antes de eso, cuando estaba repasando las uniones de las máscaras con una lija al agua, se me fue un poco del color azul y tuve que repintar:
But before that, when I was reviewing the joints of the masks with sandpaper, I sanded a bit more in the blue parts and had to repaint again with blue: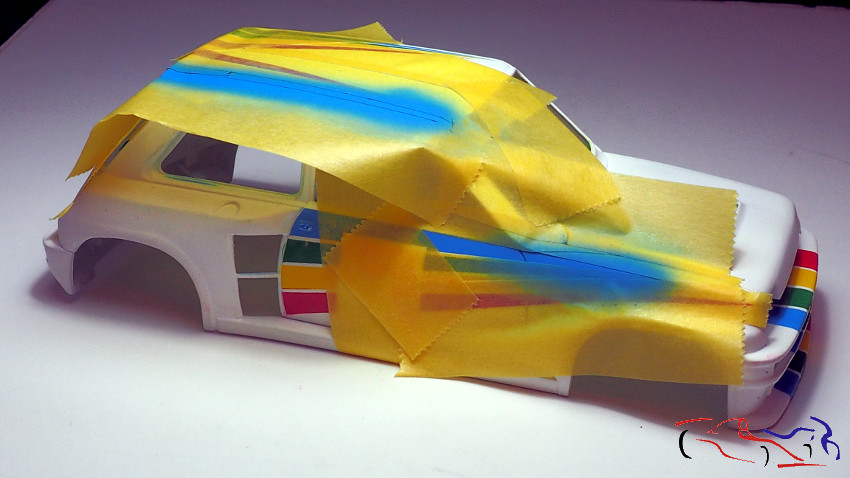 Y así quedo, pero….
And so, but …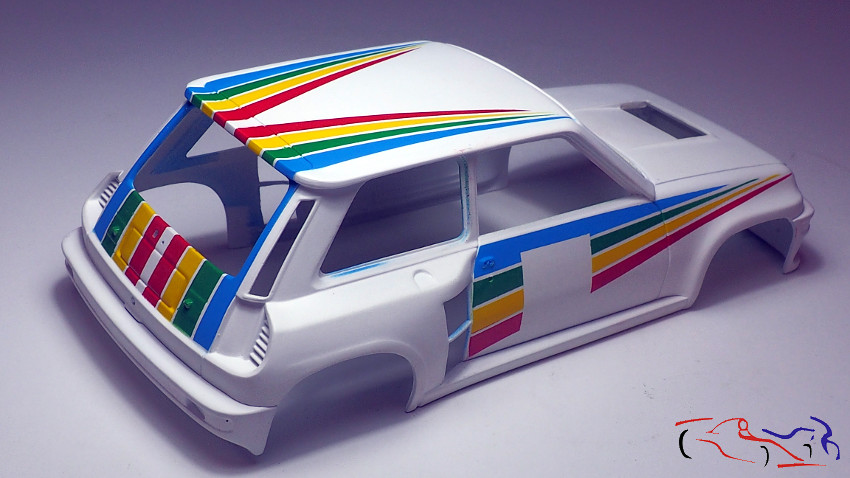 …también me había confundido en la línea azul del techo, que la hice a lo largo de la línea del "aletín del techo", en lugar de cortar a lo largo. Pues otra vez máscara y a pintar de blanco!!
… I had also been confused in the blue line of the roof, which I made along the line of the "roof bulletin", instead of cutting along. Well, again masked and white painted!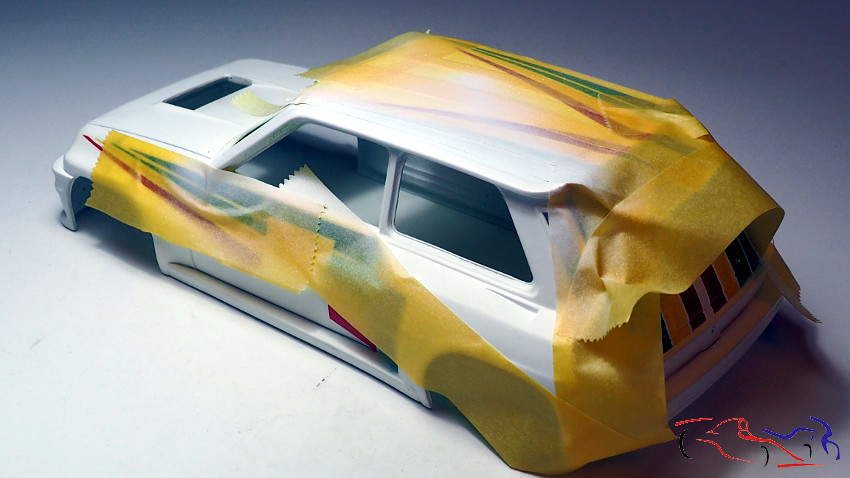 Y ya está listo para las calcas:
And ready for decaling: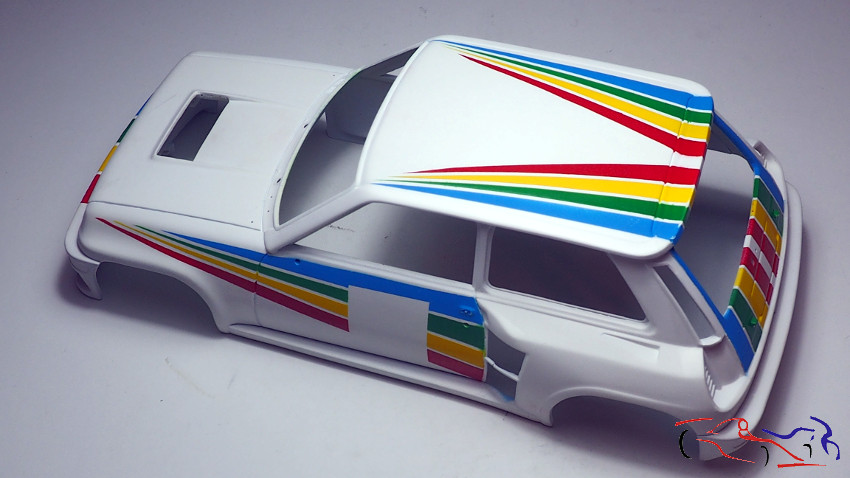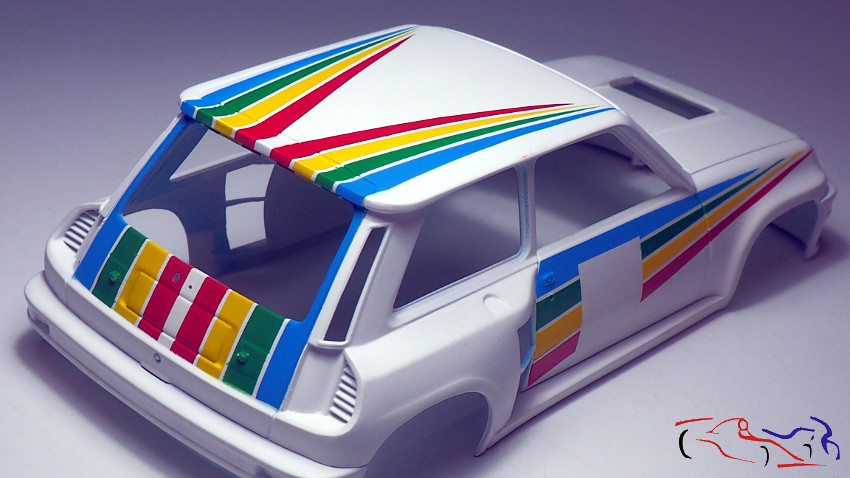 Un par de capas de barniz Zero prediluido:
A couple of layers of prediluted Zero varnish: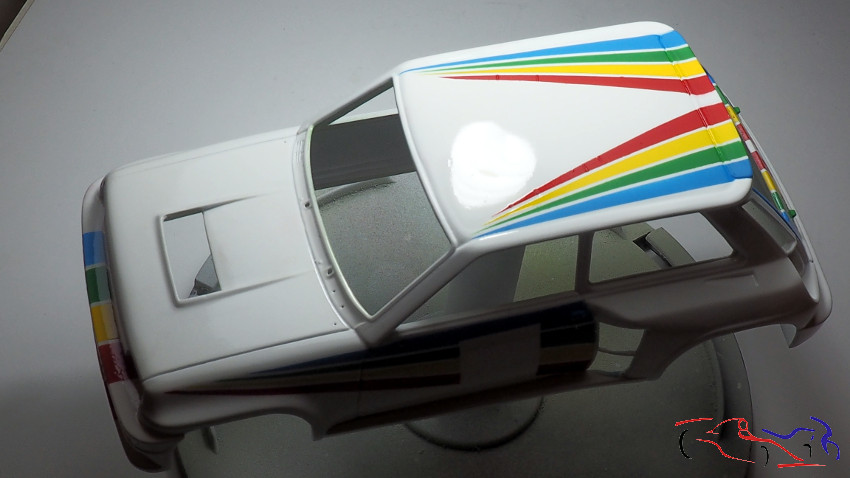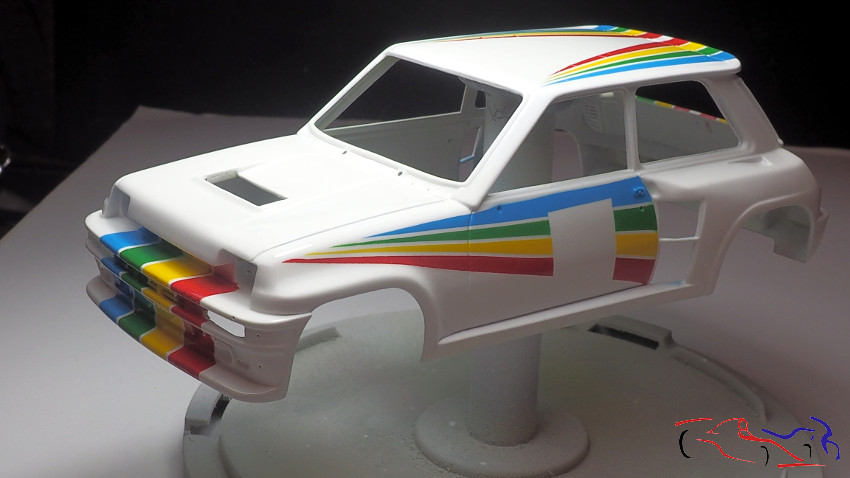 Y directo a poner las calcas, tanto las originales compradas para esta versión, como las hechas a medida por Decalab. Resultado: precioso!!
And direct to decaling, both the original decal bought for this version, and those home made by Decalab. Result: beautiful!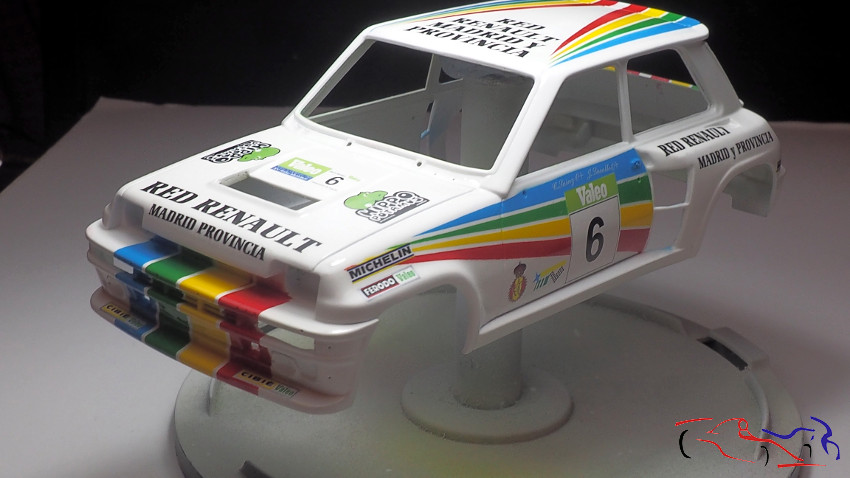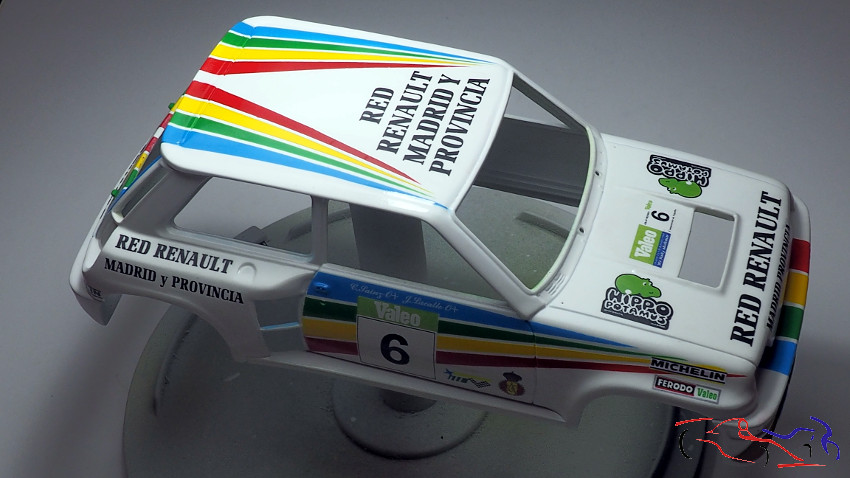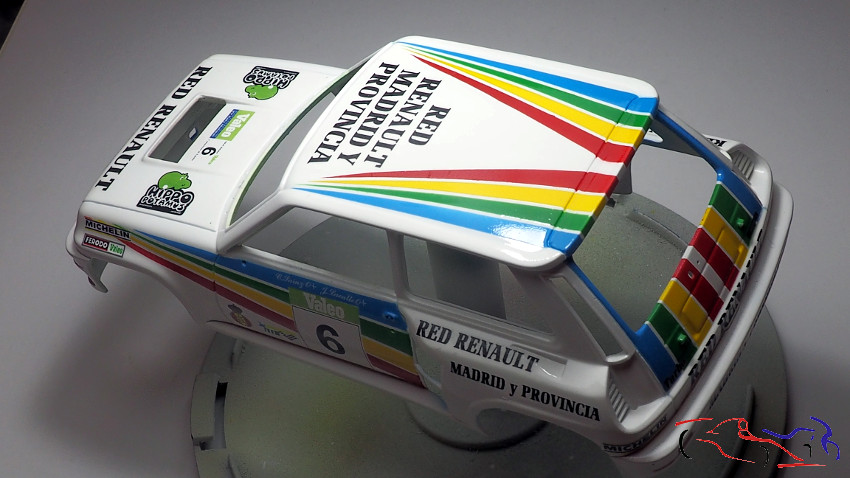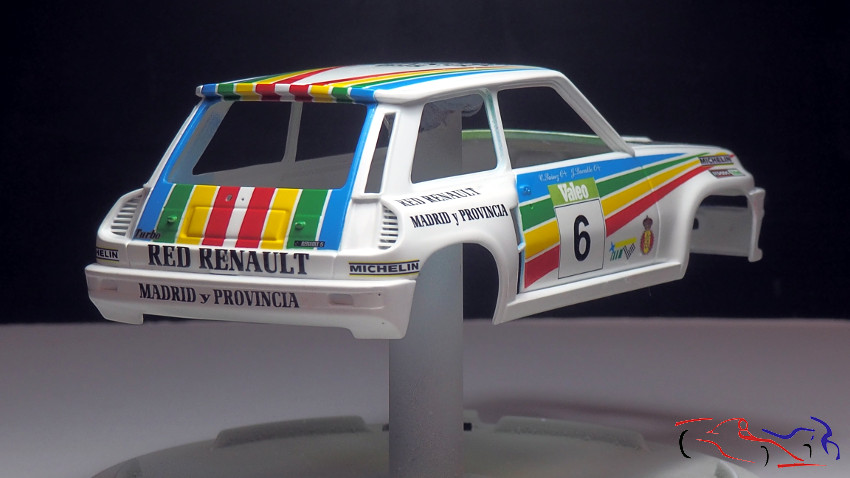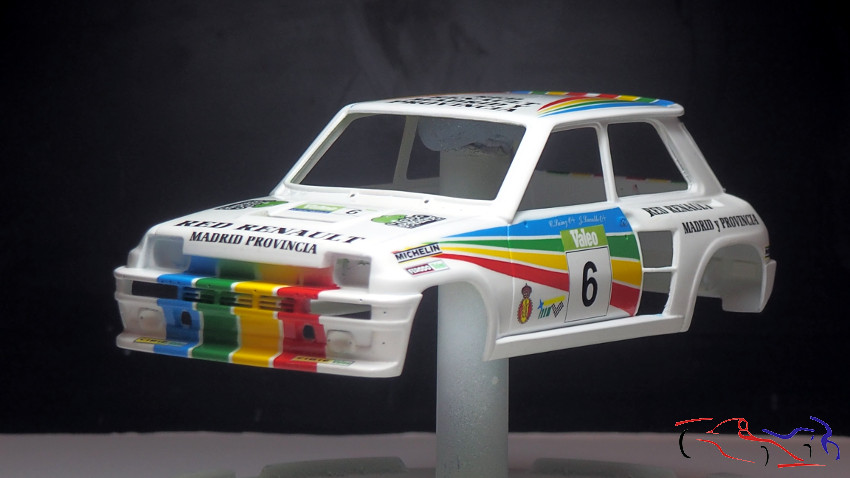 Lo siguiente será una capa más de Zero prediluido y a lacar!!
Gracias por ver y comentar!
The following will be one more layer of prediluted Zero varnish and then,  the clearcoat!!
Thanks for viewing and commenting!