Continuamos con el Opel Manta Finley!!
Estamos con los cinturones. En este caso use los de T2M más anchos, con los fotograbados del kit. Para los protectores de los hombros, use cinta cortada de una hoja autohadesiva de Crazy Modeller, a la que ayudé con un poco de ciano para pegarse por detrás del cinturón. La calca es la del kit pero use el líquido de Tameo como base. Además, corté unos trocitos que pegué debajo de la hebilla para simular el sobrante de cinturón.
We continue with the Opel Manta Finley !!
We start with the belts. In this case, I use the wider T2M, with the photoetched parts of the kit. For the shoulder protectors, use tape cut from a self-made sheet of Crazy Modeller, which I helped with a bit of cyano to stick behind the belt. The decal is that of the kit but  used with Tameo liquid as a base. In addition, I cut a few pieces that I stuck under the buckle to simulate the leftover belt.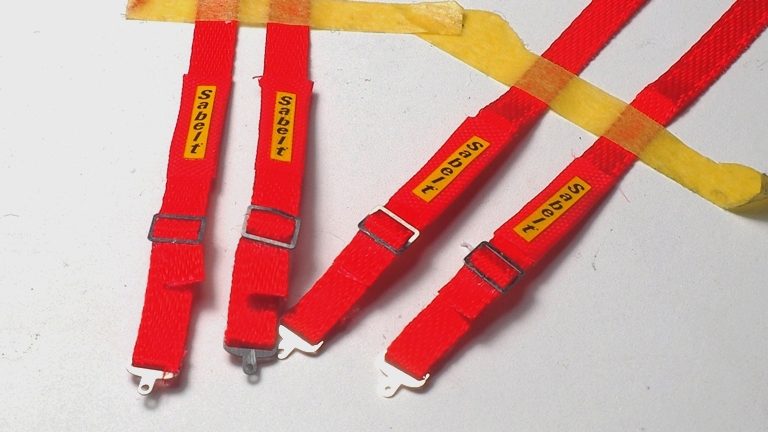 Pasamos al cockpit, al que le fui poniendo todos los accesorios y los correspondientes cables con sus fijaciones realizadas con plástico estirado blanco:
We go to the cockpit, to which I was putting all the accessories and the corresponding cables with their fixings made with stretched white plastic: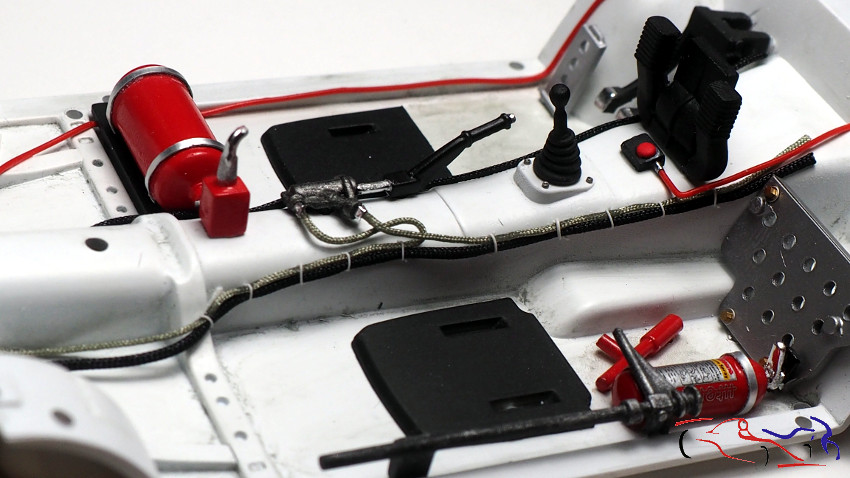 Añadimos el salpicadero…..
We add the dashboard …..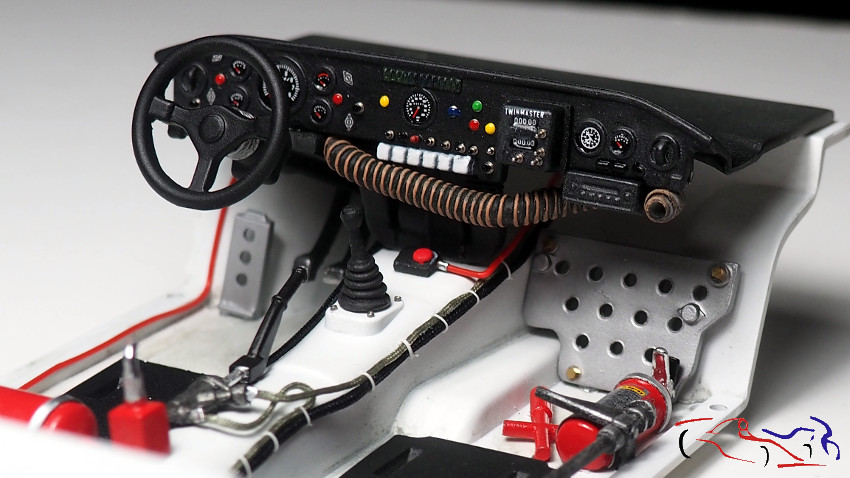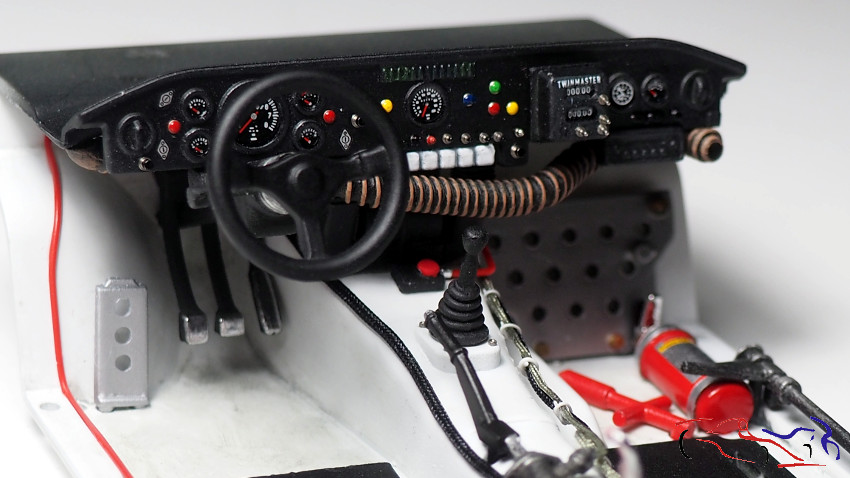 …los asientos y las barras antivuelco laterales, asi como el porta cascos trasero. Podemos ver las extensiones añadidas de los cinturones :
… the seats and the side roll bars, as well as the rear helmet holder. We can see the added extensions of the belts: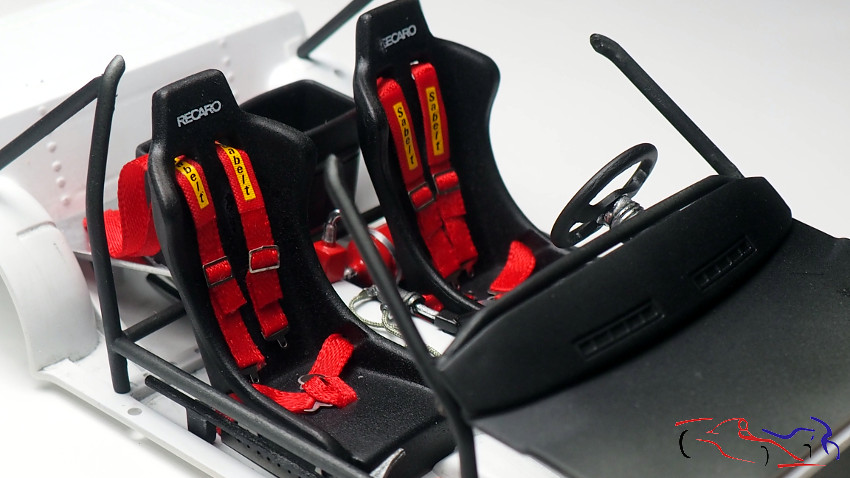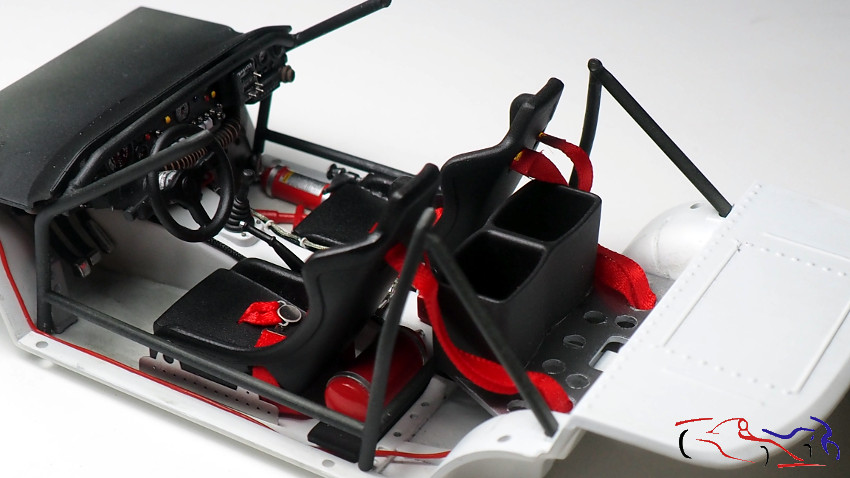 Y pasamos a la carrocería, la cual no quería dejar de ver con los faros puestos:
And we move to the bodywork, which I did not want to stop seeing with the headlights on: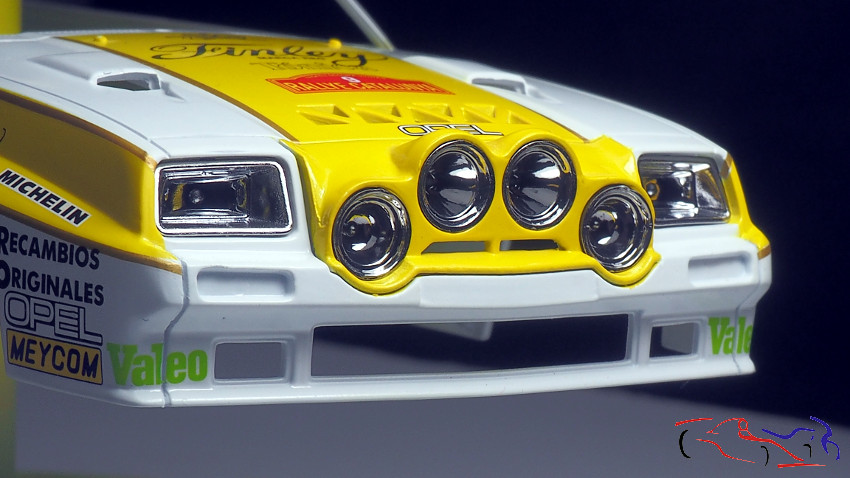 Y pasamos a lacar la carrocería: dos capas de Gravity a 3:1:1,5, un poco más diluida de las especificaciones (3:1:1). La primera capa fue ligera cubriendo, y la segunda a los 10 minutos, para que cubra y brille!!
And we go to clearcoat the body: two layers of Gravity to 3: 1: 1.5, a little more diluted specifications (3: 1: 1). The first layer was light covering, and the second one at 10 minutes later, so that it covers and shines !!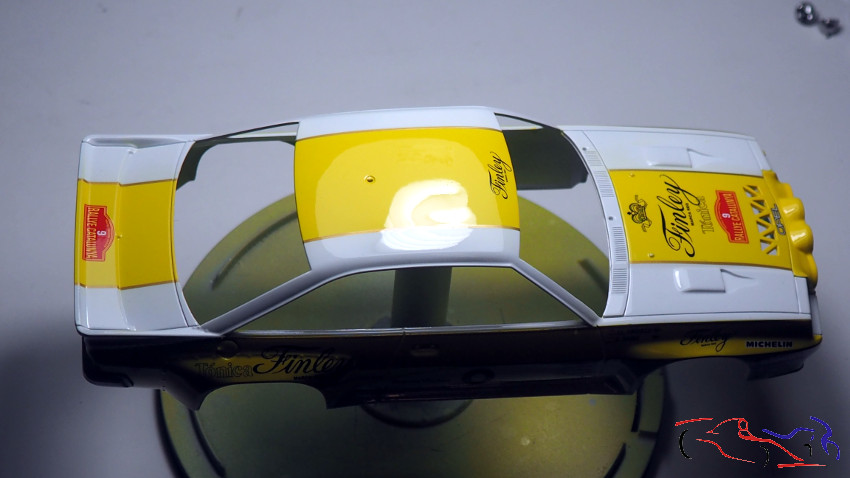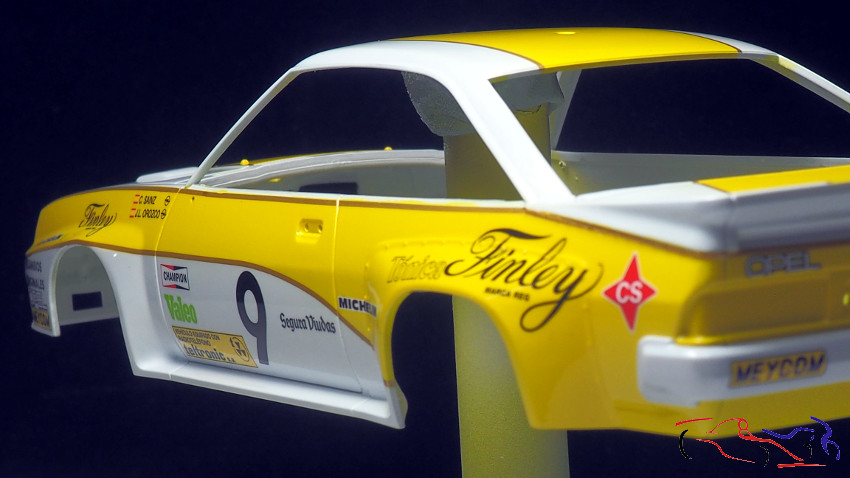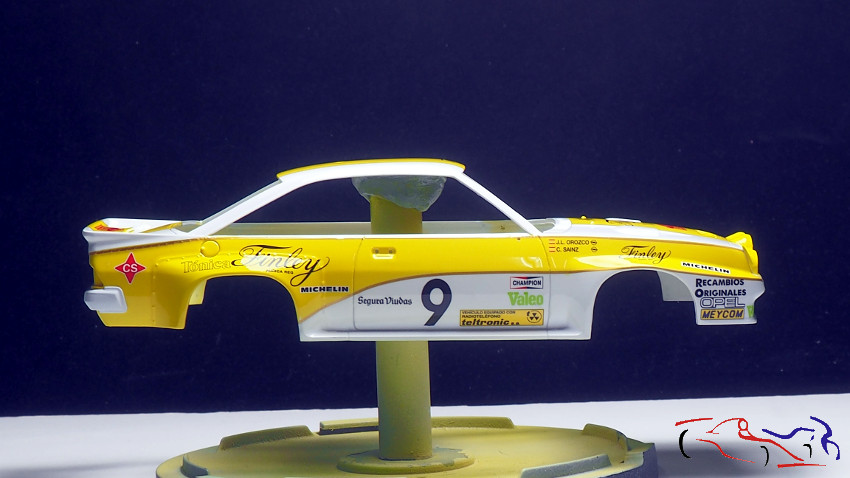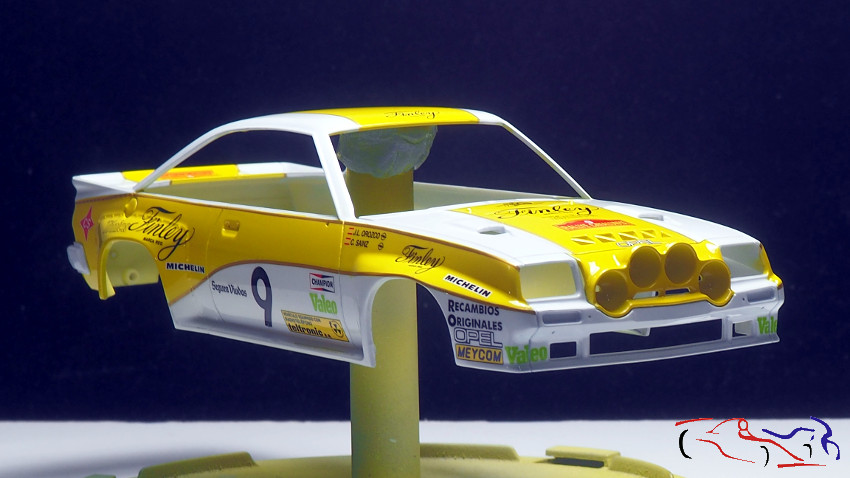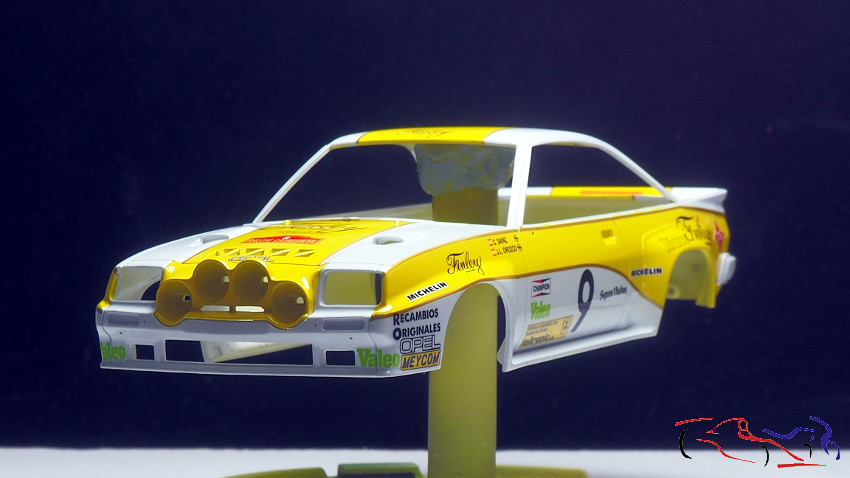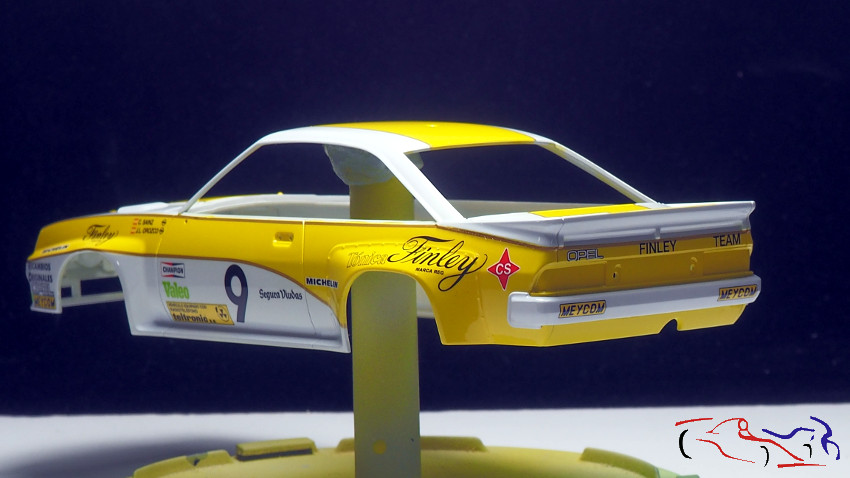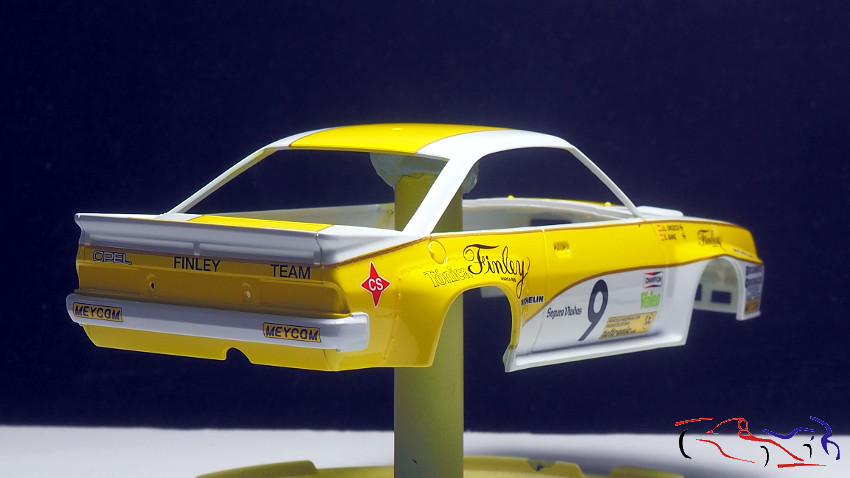 Para terminar, las placas de matrícula hechas de lata de refresco, doblada un poco para la delantera, y con la calca de Decalcas:
To finish, license plates made of soda can, bent a little to the front one and with Decalcas decal: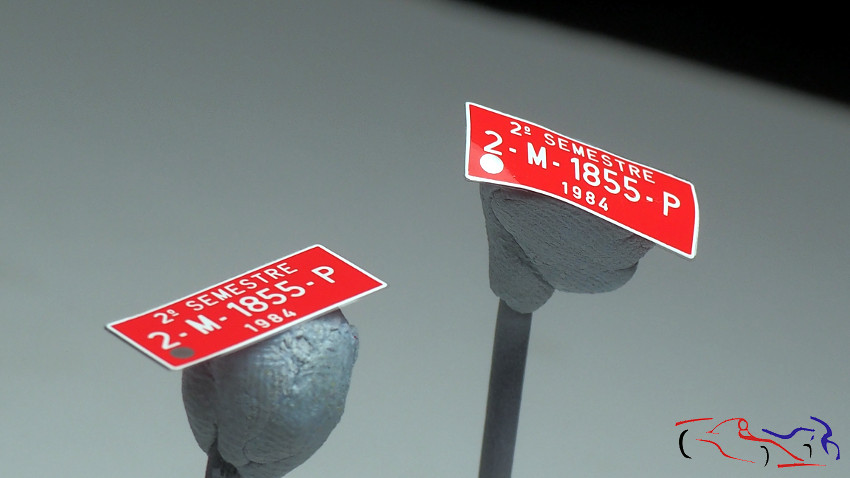 Y lo próximo será el montaje final!!
Gracias por mirar y comentar!!
And the next step will be the final assembly!
Thanks for watching and commenting!